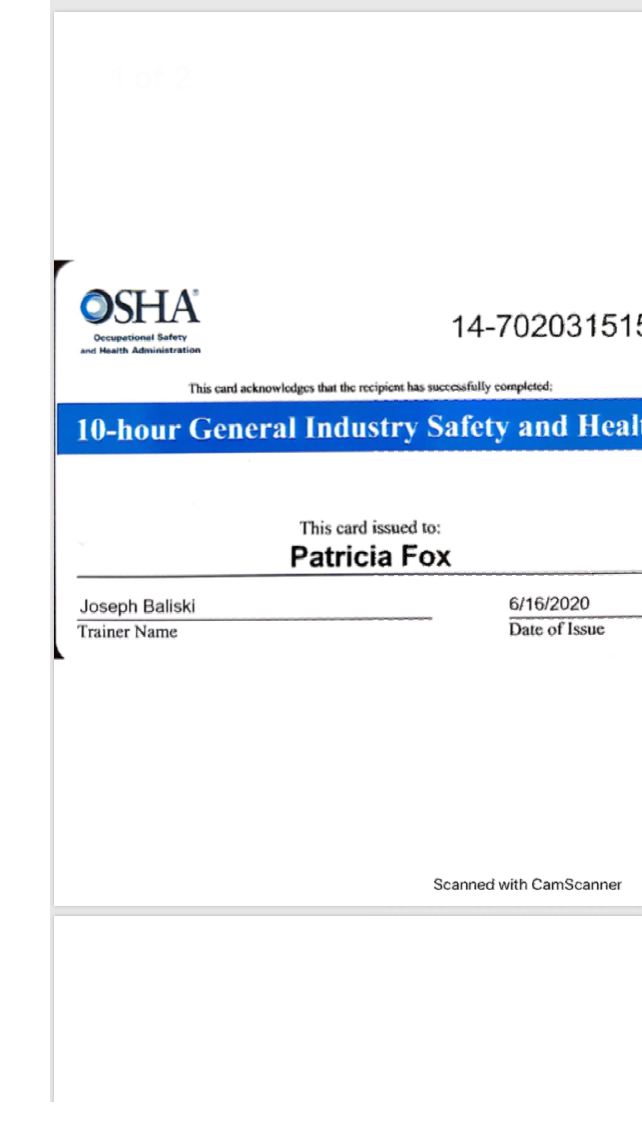 Patricia A Fox
Affiliations:
Other Affiliations:
CS Profile, 01 January 1970
Shift Count: 9
In a traditional sense, I was brought into IASTE work when an extra stage hand was need to fill a call at Mohegan Sun for Roger Waters tech run. Bob Hooker has recommend me on many occasions when general stage hands are needed.
In 2009, I left customer /admin call center world, for more active physical production line type jobs. This gave me the basic movement and safety awareness my body needed for this career switch. My work with Amazon from 2010 to 2016 helped me master basic problem solving in an environment of perpetual forward motion and growth.
Locals 283, 200, 501, 83 and 19 have put me on calls for the last ten years. My ability to follow instructions, know when to ask for help and who to ask, and awareness of the critical importance of safety; are all the soft skills I possess.
Last work event was October 6, 2020 for Joe Biden at The Lodges in Gettysburg, PA
This is my first draft and as I am a continual learner, expect to see a better version.

Thank you,
Patty Fox
| Name | Email | Position | Company | Action |
| --- | --- | --- | --- | --- |
| Bob Hooker | zouba@yahoo.com | Business Agent | IATSE 283 York/Lancaster/Adams | |